Blackout
A downloadable game for Windows, macOS, and Linux
You have been part of something terrible, something so unspeakable that made you blackout and forget all the events from the past few days. Now you are faced with the choice of going after the truth, facing the shadows that hide within our world, or try to forget and leave all this behind.
Maybe it's not too late to turn back.
--
Blackout is a dark themed Choose your own adventure game, influenced by White Wolf's World of Darkness, H.P. Lovecraft and weird shows like Twin Peaks.
This is a preview version of the game, containing the first chapter (from a total of 10), and the idea of releasing this is to get some feedback and support while we finish the rest of the game, and also most of all to help spreading the word. So if you like this and are interested, please tell someone about it, tweet, post somewhere, we really appreciate it!
Blackout is a game about choices, the story will change a lot based on what you choose, there is no illusion of choice, I encourage you to play it a second time to see how much it changes. Items you pick up might change your choices, as well as your 3 attributes: Courage, Sanity and Fitness.
--
The full version of the game will be paid, this will remain as a demo of sorts.
If you want to get in touch, or know more about the game, you can find me @robsonsiebel

Music and Sound Effects made by the amazingly talented Ted Wennerström (http://tedwennerstrom.com)
If you find any bugs, please send an email to minichimeragamestudio@gmail.com, if you can attach a screenshot as well, even better!
You can also check our Devblog for more in depth information, articles and other games.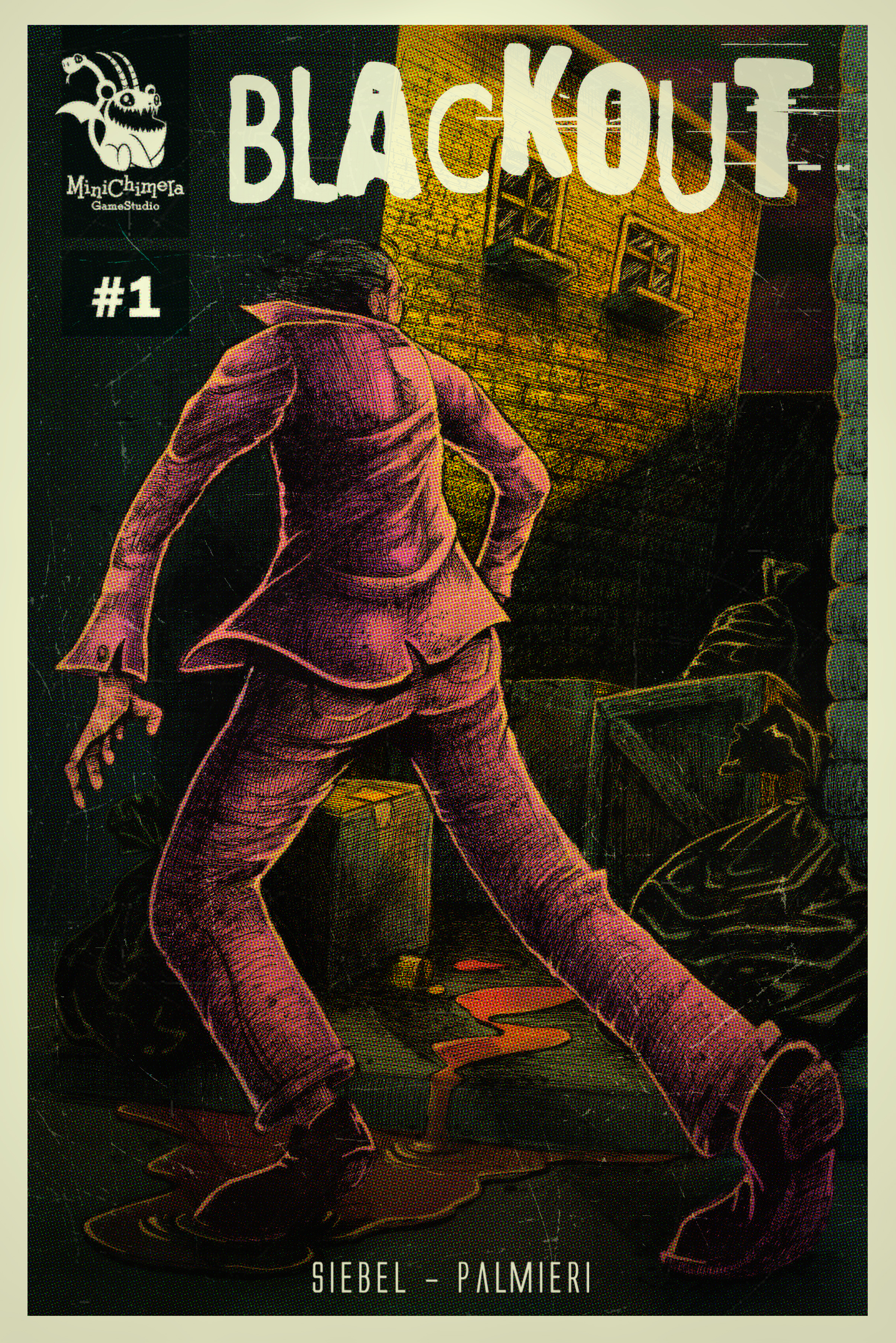 | | |
| --- | --- |
| Published | 21 days ago |
| Status | In development |
| Platforms | Windows, macOS, Linux |
| Rating | |
| Author | MiniChimera |
| Genre | Role Playing |
| Tags | Dark, Gore, Hand-drawn, Interactive Fiction, meaningful-choices, Multiple Endings, Mystery, Noir, text-based, Visual Novel |
Download
Click download now to get access to the following files:
Blackout-Windows-Chapter-1.zip
39 MB
Blackout-Linux-Chapter-1.zip
44 MB
Blackout-Mac-Chapter-1
43 MB
Comments
Log in with your itch.io account to leave a comment.
Excellent been a while since I played a game like this here is my lets play
Nice game people! Enjoyed the story and the atmosphere, the writing combined with the art style really work perfectly for a tense continue on the story, wandering what possibilities you could achieve by just changing a small choice.
I made a video playing your game:
if you want to check, I'd be glad to play more of the story, got me intrigued 'nuff :D
Best of luck for completing the game, cheers!

Thank you for playing and making a video! Also nice B&W montage you got there ;)
Hi there! I really enjoyed the first chapter of the game, I love the dark, mysterious theme of the game and have always been a fan of the choose your own adventure style of games.
The atmosphere set by the writing of the story is superb, it drew me in right away and held onto me until the very end of the chapter. The artwork and UI design is great, with the former having a dark, creepy appearance to it. The use of the attribute system is interesting for a choose your own adventure and I quite like the concept here, I imagine it'll come into more effect as the game progresses.
The music played throughout the game is excellent and the sound effects add that extra little touch to the game.
The only thing I can say that I found negative about this experience was the resolution choices or lack there of, a minor gripe for sure as the game is perfectly playable given the two resolution choices.
In the end, it's a very interesting game, and a good demo. Lovely artwork and design, as well as excellent music and sound effects to heighten the overall effect of this mysterious story.
Also, I hope you don't mind but I recorded a short let's play of my time with the demo.
Cheers and best wishes to you!
Thank you very much for the feedback, I'm happy you liked it! =)
We're going to add more resolution options soon, specially for widescreen. Thank you for making the video, it's a hard to make videos of text heavy games, but you have a very smooth and dramatic reading voice so the video was really pleasant to watch/listen!
Really interesting story so far. It's good enough that I found myself making kinda ill-advised decisions just to explore it.
Cool! Glad you liked it! There are many different paths, and even the order of the chapters can be different depending on how you play. This is only the first chapter, so it's a bit hard to convey that feeling hehe